Search Engine Optimisation Manchester
Looking for a Search Engine Optimisation company in the Manchester area?
Search engines like Google are asking the question 'Does this site deserve to be on page one of our results?'. We specialise in Search Engine Optimisation in Manchester and have the technical skills and the experience to get your site on the first page or the prime search engines, primarily google but also Bing and Yahoo.
We approach the process in three stages.
1 Search Phrases
The first step is to define which search phrases you wish to be found on. We work with you to define the phrases, then we enter these into our software which runs a check on each phrase and reports back to us the position achieved for the website in each search engine ( eg google.co.uk, or google.com, bing and yahoo ). This gives us a starting point for the project.
2 On Site Optimisation
We take the list of chosen search phrases and look at the content of the website in terms of both text and structure. If needed, we create specific pages to phrases in order to achieve the SEO goals.
We then work through the entire site and edit many small details. In technical terms this involves:
Creating optimised page titles
Creating effective meta page headings and meta descriptions
Removal of duplicate content from pages
Image 'Alt tags' optimised on all images
Anchor text for outgoing links optimised as appropriate
Keyword density check
XML Site Maps including Google & Yahoo / Bing

3 Off- Page SEO
Once the goals and the actual website work has been completed we embark on a regular monthly programme. We are happy to go through the specific activity in technical terms but this can get quite involved. In essence it is this involves a mix of the following:
Social Media Marketing, including Social Bookmarking
High Quality Relevant inbound Links
Content Marketing
Directory submissions
Blog post creation and optimisation
If you would like a more detailed breakdown we are happy to provide this.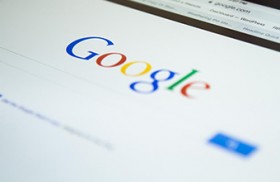 Monthly reports
SEO is not an instant solution and will require an ongoing monthly programme. In order to monitor progress we run our analysis software on a monthly basis and supply a report which gives the monthly position and details all movement from the previous report.
Contact us for a free SEO audit and quote
Each website has its unique requirements so we always run a full report on the search phrases you want to promote and how your site is perfoming at the moment. We then come back to you with a proposal, usually in the form of a suggestion for changes needed to the website, and activity we need to do offsite to improve your rankings. This is often a 6 month porgramme.
Contact us for more details on 0161 273 4000 or through the Contact Page